Buddy Guy & Jonny Lang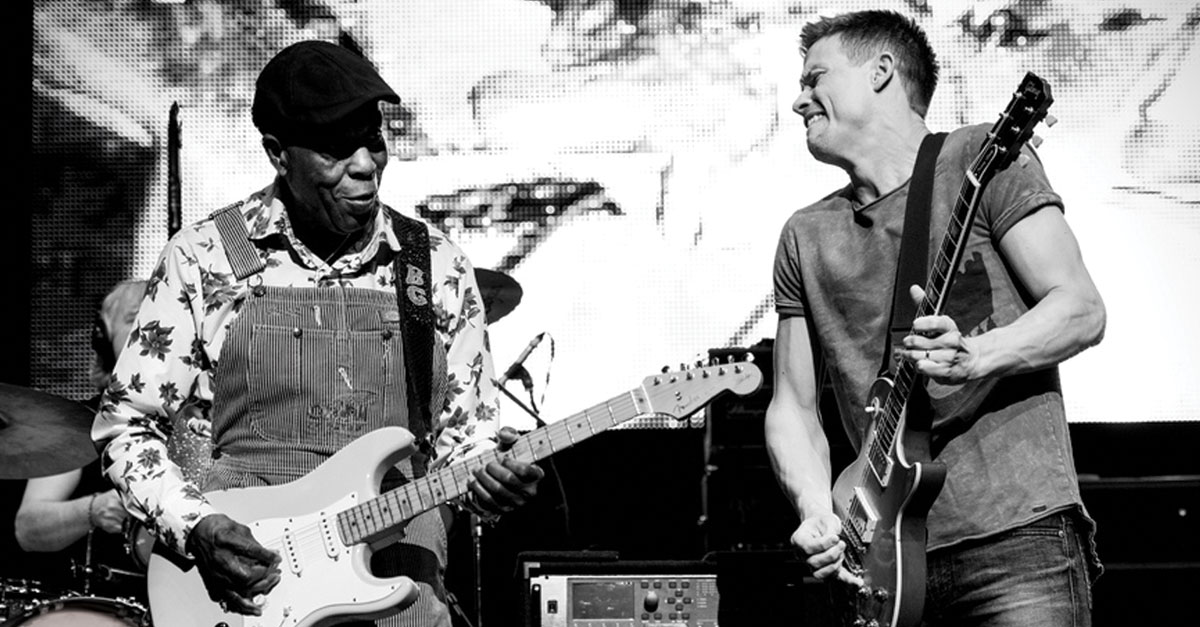 Sunday, July 18, 2021
Show: 8:00 PM Doors: 7:00 PM Age: 18+

---
***New Date***
Buddy Guy & Jonny Lang
Due to the need to prioritize public safety the "Buddy Guy & Jonny Lang" show scheduled for July 26th has been rescheduled to July 18, 2021. All Tickets for the July 26th show will be honored for the July 18, 2021 date. For any further ticket inquiries please reach out to point of purchase.

The title of Buddy Guy's latest album says it all: The Blues Is Alive and Well. The legendary blues artist's eighteenth solo LP and follow-up to 2015's Born to Play Guitar showcases his raw and unadulterated sound, its fifteen tracks a true pleasure for aficionados and genre newcomers alike. "I got children and grandchildren who didn't know who I was, but nowadays we can play outdoor concerts and see kids that are eight, nine, twelve years old coming to me and saying, 'I didn't know who you was, but I read what Eric Clapton said about you,'" Guy explains when discussing his mindset around the new record. "I'm always trying to make an album that someone accidentally plays where some kid hears it, picks up a guitar, and helps keep the blues alive."
It is hard to believe that at 38 years old Jonny Lang has already had a successful career for two decades.Easier to believe when you learn he released his first platinum record at 15 -- an age when many young people are just beginning to play music. Lie to Me revealed a talent that transcended the crop of blues prodigies floating around in the late Nineties. No flashy re-hasher of classic blues licks, even at that early age Lang was a full-blown artist with a style of his own. Also, setting Lang apart from the wunderkind crowd was a 15-year-old voice that sounded like a weathered soul shouter. Actual life experience was yet to come, and has been subsequently chronicled in a series of five uniformly excellent recordings. "I got married, had kids, and that arc has been recorded on albums along the way," says Lang. "There is a lot of personal history in there, and also some things that relate to world events."