Buddy Guy & Samantha Fish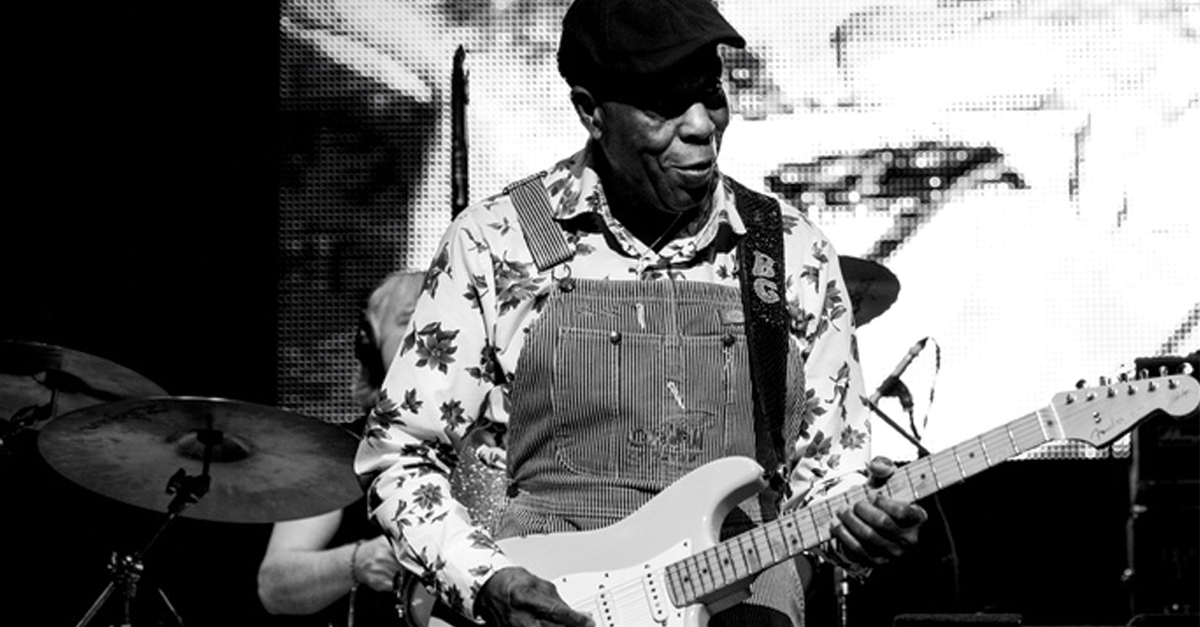 Saturday, November 6, 2021
Show: 8:00 PM Doors: 7:00 PM Age: 18+

---
***New Date***
Buddy Guy & Samantha Fish
Please Note Entry requiremnts for this event have changed:
At the artists request we are requiring that all attendees of this event must provide proof of Covid-19 immunization (vaccinated at least two weeks after final dose) OR proof of a negative Covid-19 test taken within 72 hours prior to event for entry.


Due to the need to prioritize public safety the "Buddy Guy" show scheduled for July 26, 2020 and then rescheduled to July 18, 2021 has been moved (once and for all :-)) to November 6, 2021. All Tickets for the July 26th 2020 and July 18th 2021 shows will be honored for the November 6, 2021 date. For any further ticket inquiries please reach out to point of purchase.

The title of Buddy Guy's latest album says it all: The Blues Is Alive and Well. The legendary blues artist's eighteenth solo LP and follow-up to 2015's Born to Play Guitar showcases his raw and unadulterated sound, its fifteen tracks a true pleasure for aficionados and genre newcomers alike. "I got children and grandchildren who didn't know who I was, but nowadays we can play outdoor concerts and see kids that are eight, nine, twelve years old coming to me and saying, 'I didn't know who you was, but I read what Eric Clapton said about you,'" Guy explains when discussing his mindset around the new record. "I'm always trying to make an album that someone accidentally plays where some kid hears it, picks up a guitar, and helps keep the blues alive."
Samantha Fish
"That was my mission on this album: To really set these songs up so that they have a life of their own," says Samantha Fish about Kill or Be Kind, her sixth solo album and her debut on Rounder Records. "Strong messages from the heart – that's what I really set out for." Indeed, what comes across immediately on hearing the album is the extraordinary level of songcraft on its eleven tracks, the way these songs are so smartly put together to deliver a potent emotional impact.
Anyone who has ever heard Fish's previous albums knows that she has earned a place in the top rank of contemporary blues guitarists and that her voice can wring the soul out of a ballad and belt out a rocker with roof-shaking force. And, rest reassured, those virtues are fully in evidence on Kill or Be Kind. But each of the songs on the album does far more than simply provide a setting for Fish's pyrotechnics. They tell captivating stories, set up by verses that deftly set the scene, choruses that lift with real feeling, and hooks that later rise up in your thoughts, even when you're not aware that you're thinking of music at all. It's the kind of songwriting that emerges when raw talent is leavened by experience and aspiration, and when a committed artist genuinely has something to say. Those qualities make Kill or Be Kind a genuine artistic breakthrough for Fish.