Whitesnake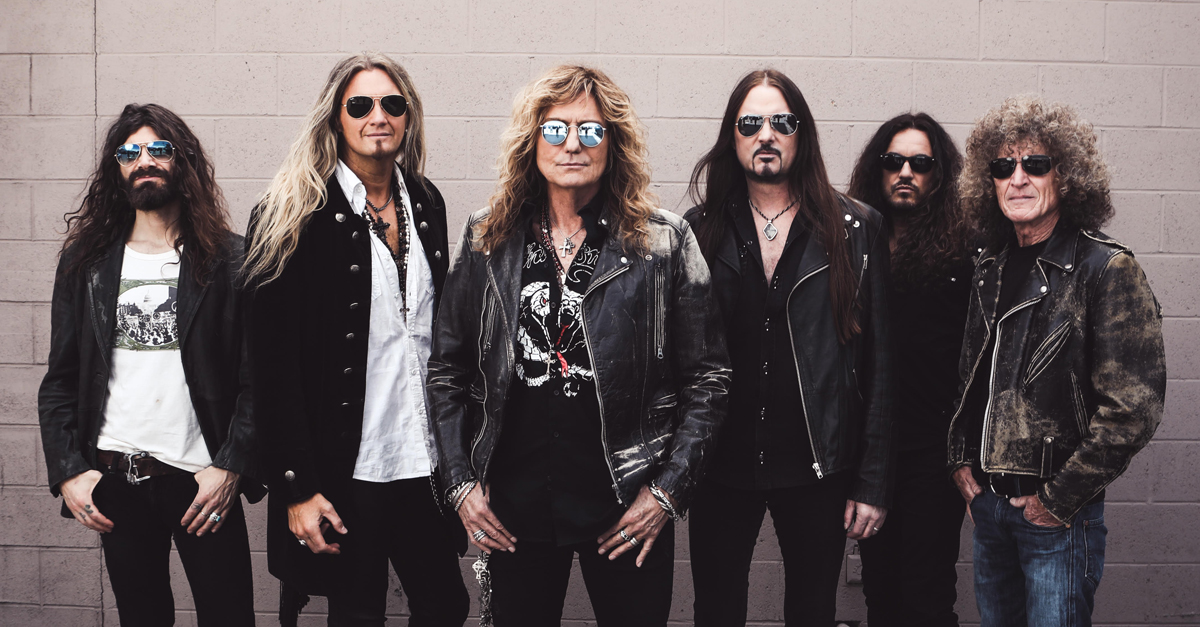 Monday, August 24, 2020
Show: 8:00 PM Doors: 7:00 PM Age: 18+

---
***CANCELLED***
Whitesnake
Whitesnake has cancelled all tours, Europe, UK & US, including their August 24th show at the Hampton Beach Casino Ballroom, due to a health issue requiring David Coverdale to have surgery. Tickets will be automatically refunded. We wish David a speedy recovery and look forward to having Whitesnake back to the Ballroom soon. We apologize for any inconvenience.

…CONTINUE THE FLESH & BLOOD WORLD TOUR INTO 2020!!!
Mega platinum WHITESNAKE, the legendary rock 'n' roll band founded and formed by DEEP PURPLE singer and Rock and Roll Hall Of Famer DAVID COVERDALE are proud to announce the continuation of the 2019 "FLESH & BLOOD" World Tour into 2020. Following the global success of the FLESH & BLOOD album WS played 55 shows in 24 countries to over 600,000 fans in 2019.
As in 2019, the tour will feature songs from the bands critically acclaimed and award winning 13th studio record entitled FLESH & BLOOD alongside their biggest hits and songs from one of the greatest back catalogues in rock 'n' roll history spanning over 40 years.
The first single and video from the new record entitled "SHUT UP & KISS ME" was released worldwide in February 2019 amassing over 2 million you tube views.
The follow up singles "HEY YOU… YOU MAKE ME ROCK" and "TROUBLE IS YOUR MIDDLE NAME" remained on radio playlists around the world for months after release.
Founded in 1978 by former Deep Purple singer David Coverdale, the band have earned multi-platinum albums including TROUBLE, LOVEHUNTER, READY AND WILLING and COME AN' GET IT through to the explosive hard rock of the revamped SNAKE sound with the multi-platinum SLIDE IT IN & having just celebrated its 30th anniversary in 2017, 1987's self-titled mega-million-selling smash-hit album, WHITESNAKE. From these albums came multiple top 10 hits worldwide, including 2 number 1 singles with "Here I Go Again" and "Is This Love" as well as the unforgettable hammer of "Still Of The Night" all leading to virtual 24-hour domination of MTV around the globe.
In 2017, to mark the 30th anniversary of their most successful album WHITESNAKE a Deluxe Package was released on Rhino Records to colossal success.
The partnership with Rhino has continued with the recent release of the 30T" ANNIVERSARY EDITION of SLIP OF THE TONGUE. The 6CD/DVD collection includes a newly remastered version of the album, plus unreleased studio recordings, audio and video of the band's performance at the 1990 Monsters of Rock festival, and a new interview with Whitesnake founder and lead singer, David Coverdale.
Bombast, bravado, talent and passion have helped establish Whitesnake as the perennial platinum favourite they have become and they're back with a vengeance in 2020. The world-renowned group featuring DAVID COVERDALE (vocals), REB BEACH (guitar), JOEL HOEKSTRA (guitar), MICHAEL DEVIN (bass), TOMMY ALDRIDGE (drums) and MICHELE LUPPI (Keys) are coming to venue near you.