Dinner and Early Entry to One Night of Queen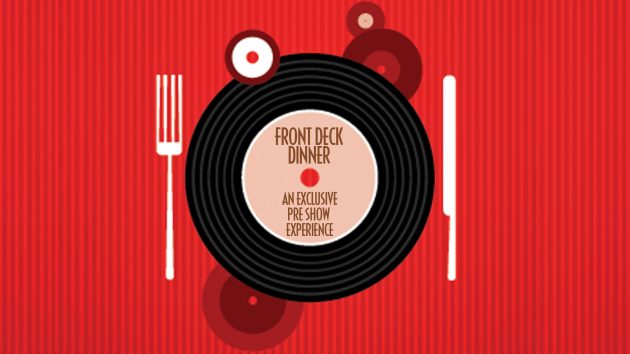 Why get stuck waiting for the check at a nearby restaurant or waiting in line with the last minute arrivals and miss out on the beginning of the show. Dine at the Ballroom in style and enter the venue before the doors even open.
What: "VIP" Pre Show Dinner, at the Hampton Beach Casino Ballroom
Who: Limited to 50 attendees of the One Night of Queen show
When: Wednesday August 11th or Thursday August 12th. Doors open at 5:30pm, Dinner served at 6:00pm
Cost: $50 per person
Party includes…
– Dinner: Lobster Roll, Clam Chowder and assorted pies.
– Cash Bar
– Early Entrance into the concert venue (skip the line)
– Fun, pre-party atmosphere
A limited quantity of Front-Deck dining pre show tickets are available, so purchase yours today!
(Click "Add On Available on the show you have tickets for")
Note: Pre-show party DOES NOT include admission to the concert. Pre-show ticket buyers must also show separate show ticket for admission. Artist will NOT make an appearance at the party. Must show photo ID, regardless of age, if consuming alcohol.
So gather your friends and warm up for the show inside the historic Casino Ballroom. Party starts at 5:30pm, on time arrival is encouraged to enjoy a leisurely meal experience. Meal service ends approximately 30 minutes prior to door time for the show. Entrance is located at the front stairs under the Ballroom marquee.
CLICK HERE FOR WEDNESDAY AUGUST 11TH DINNER TICKET
CLICK HERE FOR THURSDAY AUGUST 12TH DINNER TICKET